Multiple Linerbag products can be applied inside one tank in such a manner that they allow for the storage of more than one liquid at any time while mitigating the cleaning requirements of the tank.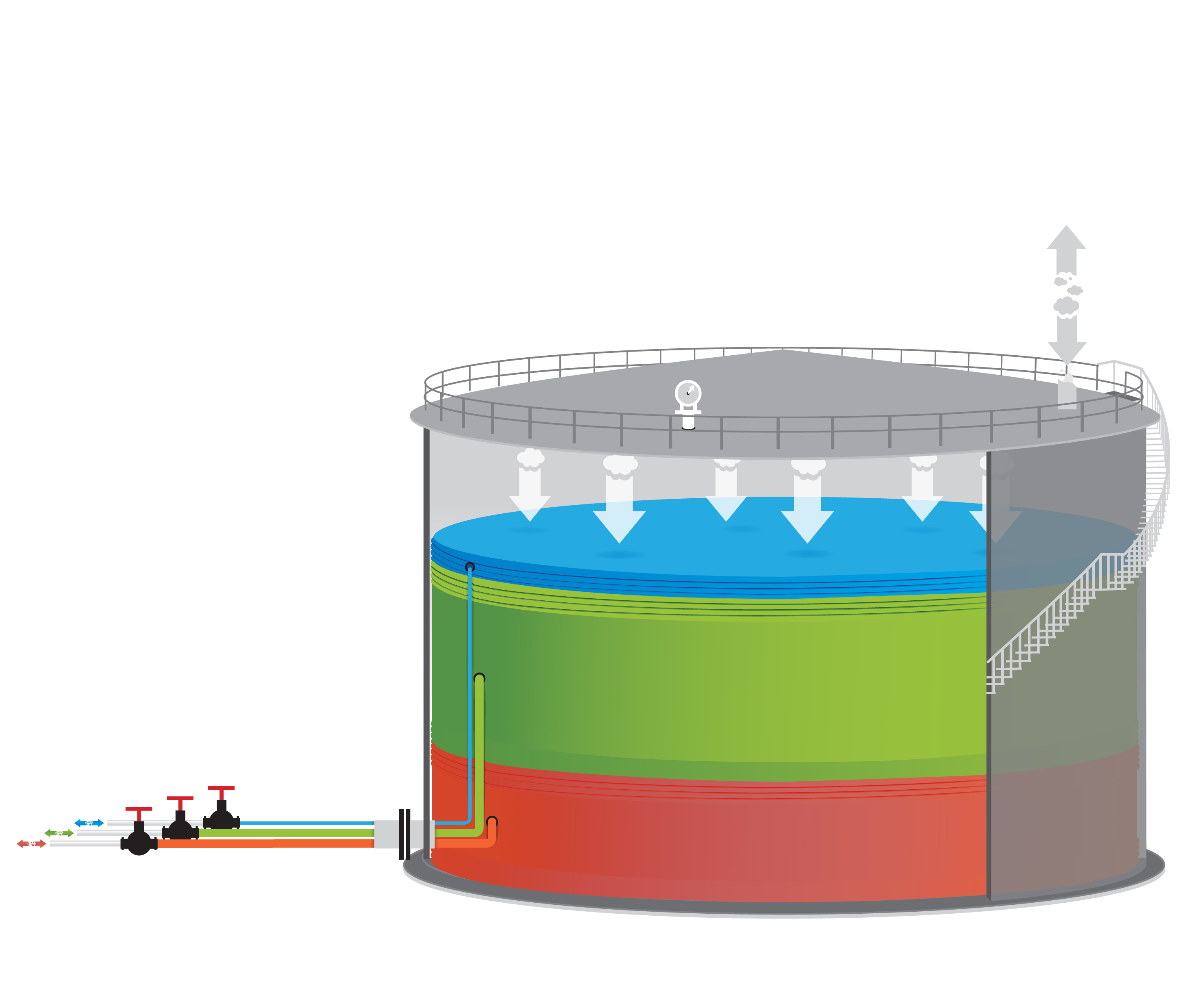 Application opportunities
Linerbag applications allow for further improvements and opportunities. Accede for example continues its research into using multiple Linerbag systems in one tank, allowing for storage of different compatible products in one tank simultaneously.
Linerbag accessories may include for example a wedge shaped inflatable bottom allowing for the creation of a flow of residue which may have collected at the bottom of the Linerbag in a preferred direction. This features aims at assisting a quick emptying of the tank prior to maintenance with a reduction of man hour requirements inside the tank.
The tank may be provided with a spare fire water connection such that fire water can be pumped into the tank, outside the Linerbag, in case of a fire or calamity in the near vicinity of the tank making such water fill attractive (for cooling or for massive water spill into the fire in case of tank failure).